One might be a small kid, or else, in his eighties. Whatever it is, friends play a vital role in one's life. Yet, it is a universal truth that as we grow old, our friend circle gets smaller. When we are young our mind says that our high school friends would last through our lifetime. Then we step into the college. Afterwards, high school friends just drift away from our lives. Then the same process continues. In college, we have amazing buddies and we think that they are for life. Then Boom! We start a career, life happens and you lose touch with the majority of friends. Then comes a point where we wonder about 'How to make friends after college?'. Of course, this happens to be a popular question of many. Hence, we thought of helping you find answers for this question, 'How to make friends after college?'
But before that, let us have a quick glance over what makes our friend circles get smaller, as we grow up.
Why do we lose friends after college?
The first thing that you should understand is that it is not only you that face this situation. Losing the number of friends overtime is just a common scenario. After college, it is very rare that our friends too follow the same path as we do. Then work, family, and other social circles! It is indeed a tough game to balance all of them! Obviously, that is not the only cause. As we grow older we realize that it is not the number of friends, but the quality of the friendship is what matters. Simply, quality over quantity, and we ourselves get distanced from certain friends for our own good.
Then why do the majority have the doubt, 'How to make friends after college?'. Is it important to make friends after you leave college? Yes, it is! Continue reading, and you will get to know everything with regard!
Importance of having friends after college?
Research has shown that the friendships you make as an adult are more meaningful and out of choice rather than out of circumstances. Moving across the country or to another country for a career will affect your long term friendships. It won't be easy and similar to what it had been in college because the college had a more social culture and time and space to hit it off. Yet, you need friends and thus, it is okay for you to have the question, 'How to make friends after college?'.
Even if you are introverted and enjoy your own company, it's nice to have somebody you can go to coffee with on a Sunday evening. It is nice to have someone to share your secrets with. It is important to have someone to share some gossip with. And why not? It is amazing to have someone to visit you once in a while. It is important to have someone to watch a film with. So, after all, it is indeed important to have friends even during your adulthood.
So, then comes the most important question is, 'How to make friends after college?' If you too have the same question, you are here at the right place! The following section would help you know about it all!
How to make friends after college?
As the first step of expanding your social circle, you need to put in some work and get yourself out of the comfort zone. It might turn out to be a bit hard at first. Yet, never give up! With time, it would turn out to be something usual. Only the first step matters, and then, you are on the go!
You took the first step right, and you are ready to make friends. Still, it leaves you with another doubt. Where to go and what to do to make friends! Nothing to worry about! We are ready to help you with that as well. Here are some of the best places you can find friends as an adult.
Take a class
It can be a formal class like a language class, or a class of a professional qualification. In addition, it might even be more fun and an interacting class like a cooking class, dancing class, yoga class, or something else. What matters is joining a group class with a bunch of people in it. Indeed, taking a class can make you get to know new people from different backgrounds. Isn't it interesting?
Meet friends of friends
If you have moved on to a new city and you don't know many people outside work, this one is simply for you. Just ask around from your friends and relatives whether there are friends or relatives of them living in the same city. First, you can have a chat with them. Then, you can visit them. Later, you might get to know many more people through them, and the network continues. After all, it is less awkward than getting to know a total stranger. Moreover, never miss gatherings with your friends, and relatives. Those would be some of the best opportunities to make new friends that share similar backgrounds. So, this would be one of the best answers for the question, 'How to make friends after college?'
Why not your neighbors?
If you are a person trapped in the work-home-work cycle, you can make friends with your neighbor without having to put too much effort. You could catch up on a movie or go grocery shopping together and who knows? Your neighbors might be more than just an acquaintance. They would turn out to be family! And remember, at any instance, your neighbors are the only group of people that you could reach out within a minute or two. So, it is important that they are your friends!
Coworkers are not such a bad idea!
Apart from being home, it is at your workplace that you spend the most hours of your day. Hence, making your co-workers your friends is not a bad idea at all. While there are many cons in being heads and heels with a coworker is not too professional, it is okay to get to know your coworkers on a cool note. However, make sure you don't gossip about other coworkers which might not come as too good for you. Join extracurricular activities at your workplace. This is a good way for you to meet lots of new people in your line of work who share the same ambition and interests as you. If you are lucky enough, you will strike up a friendship with somebody you can go for some fun activity as well.
Get a hobby that makes you socialize
Find a hobby that requires you to socialize. There are many communities based on hobbies and joining one of them will benefit you. You can find a set of people who are interested in the same things as you are. You can indulge yourself in your favourite activities together, attend events related to your hobbies together, and after all, you will end up creating many delightful memories with them. So, never miss out the chances of getting into a hobby and socializing! And, this would be one of the best answers for the popular question, 'How to make friends after college?'
Social Gatherings
Social gatherings are a good place where you can pick up new buddies. But, if you don't know any of the people at the gathering this might be a little awkward. So drop into a social gathering with someone you know from work or a class. At worst, the two of you will have each other's company. Afterwards, both of you will end up finding a good bunch of friends that you would love to spend time with!
Get Another Job
If you are not confident of any of the above methods, no worries, we have some more tips under our sleeve. Getting a side job is a great way to meet the local public. Especially if you are working in a coffee shop, you will get to meet locals of all ages. There is no need to limit your job search to coffee shops, you can work in wine bars, clothing stores, restaurants, etc. They are places with a number of co-workers, and there is no doubt that a number of customers arrive at these places as well. So, getting into a job like that would surely offer you with some amazing opportunities to make new friends.
Be social on social media
Social media and online communities are one of the best places you can find people with similar ideas. For instance, many social media go beyond the way of allowing its members only interact with the friends on their friends list. Instead ,they now offer the chances of creating groups within them. Of course, it offers the users amazing socializing opportunities. Yet, this method of socialization has its pros and cons. Nevertheless, if you use it for good, it would treat you good for sure. So, isn't it one of the best answers for the question, 'How to make friends after college?'
Volunteering
Volunteering in any community group that is already established is a safe way to find new friends. It is always great to find a bunch of friends that share the common interests and passion. And, volunteering simply gives you that opportunity! Moreover, joining a global volunteering platform would help you find friends from all over the world as well. Hence, volunteering happens to be one of the best ways to make new friends.
No matter how and where you find a friend, keeping the momentum of friendship is the next big challenge. Here are some tips for you to make friends and grow friendships.
Make the first move
As you grow old making friends is like finding a date. You have to make the first move because it is you who want a friend. No one is going to magically realize you are this amazing person they could vibe with if you don't try to reach out to them first.
Find common ground
Once you approach a person and go through initial rapport, try to find interests you both share. When you find something common to both of you, together you can explore them. Together you can enjoy the common interests. And finally, you can make good friends with them, and it becomes easier to bond with them.
Ask questions, listen and follow up
Be genuinely interested in getting to know someone. Ask questions and listen to understand and follow up with them, This way you can decide if they are a potential friend or not and they will also realize you are nice and easy-going.
Be a good friend
Friendship is simply a take and give. It is a no-brainer that you need to be a good friend for others to build deep, meaningful friendships with you. However, you don't have to click with the wrong people just for the sake of making friends. Even when you have found a potential friend don't try to force friendship on them. Be understanding that they have personal lives too and last but not least, don't forget your old friends.
Catching up
Finally, catching up is indeed essential. You can make friends, yet it would continue only if you catch up once in a while. It is certainly a delightful experience. Just a comment or a like on a social media platform for a photo of your friend does not make your friendship blossom. Yet, catching up does. So, never make excuses to catch up. If you really have the will, you can always find time to catch up with your friends. We are living in an era, where everything is simply digitized. If you are miles away, why not try a virtual gathering! How nice would it be to hear from your friends, share some stories, and have some fun?
On a final note, let us highlight you a few points. Time changes, and our lives keep changing, and our priorities do change as well. Owing to these reasons, after college, we would be in a hard spot to meet new people, let alone socializing. Still, remember that we need friends. Friends are our pillars that keep our lives going. So, if you too had the doubt of 'How to make friends after college?', just try out these simple tips. Make new friends after college, yet never forget the old. After all, whatever you do in life is not legendary, unless your friends are there to see it. So, get out of your boundaries, and make the way forward in creating friendships!
Sometimes people also ask about Why Making Friends In Your 20s Is So Hard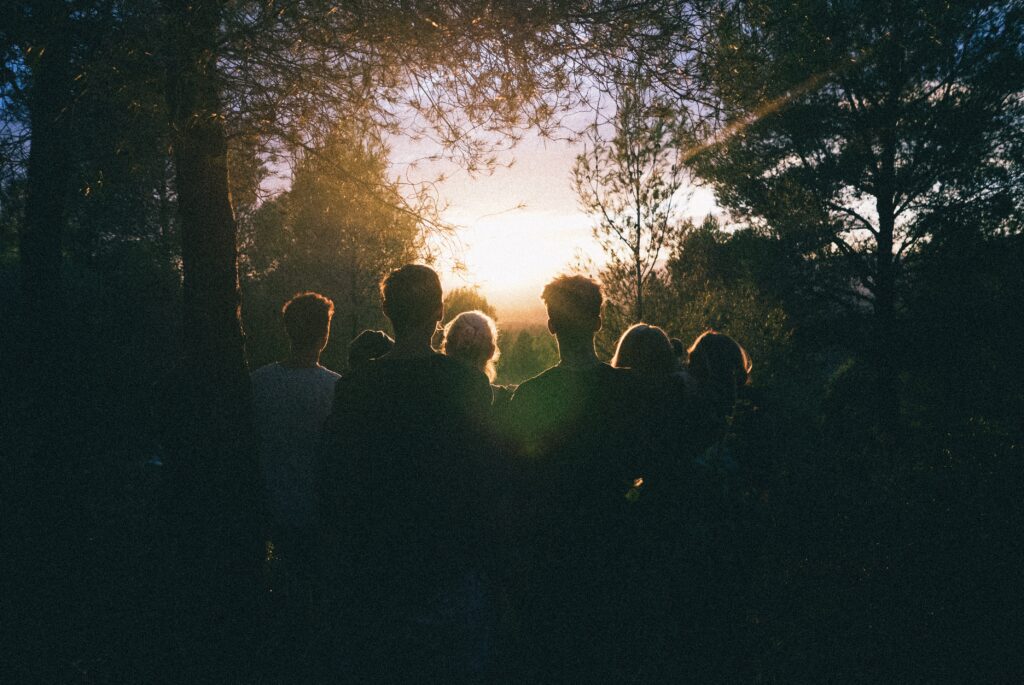 People also read about
12 Signs He doesn't Want a Relationship with You
07 Signs that your Ex will come back
How to Deal with a Disrespectful Grown Child